Picture this: warm summer evenings, the sun setting over a picturesque park, and the immortal words of William Shakespeare echoing through the air, captivating audiences young and old. This is the magic of the Cleveland Shakespeare Festival, a must-see event that takes place every summer in various locations throughout the Greater Cleveland area.
The festival is a celebration of art, culture, and community, bringing professional-quality theater productions to the public free of charge. If you haven't yet experienced the wonder of this annual event, read on to discover why it's the must-see event of the summer.
As you immerse yourself in the magic of Cleveland's Shakespeare Festival, you might find it fascinating to delve into the Bard's personal life; discover the mysterious inheritance he left for his wife in his will, providing a glimpse into their relationship.
History of the Cleveland Shakespeare Festival
It was founded with a simple yet powerful mission: to enrich Cleveland and its extended communities through the history, art, culture, and educational wonder of William Shakespeare.
By providing free access to high-quality theatrical productions, the festival aims to inspire audiences of all ages and backgrounds to enjoy and appreciate Shakespeare's works while fostering a sense of unity and collective humanity.
Philosophy and Goals
At its core, the Cleveland Shakespeare Festival is dedicated to bringing communities together through the power of live theater. By performing outdoors in numerous locations, the festival reaches audience members who may be less likely to attend a traditional theater setting or who cannot afford the price of a ticket.
This inclusive approach allows people from all walks of life to experience the magic of Shakespeare's plays, regardless of their age, culture, or financial means.
The event places a strong emphasis on making the words and poetry of each play accessible to all attendees. By focusing on the contemporary performance of classic literature, the productions serve as a catalyst for education, cultural initiation, and entertainment.
The Cleveland Shakespeare Festival believes that the power of live theater has a positive impact on every life it touches, and it is their desire to share this amazing gift with the communities they call home.
The Bard Corps: Building Community Through Art and Culture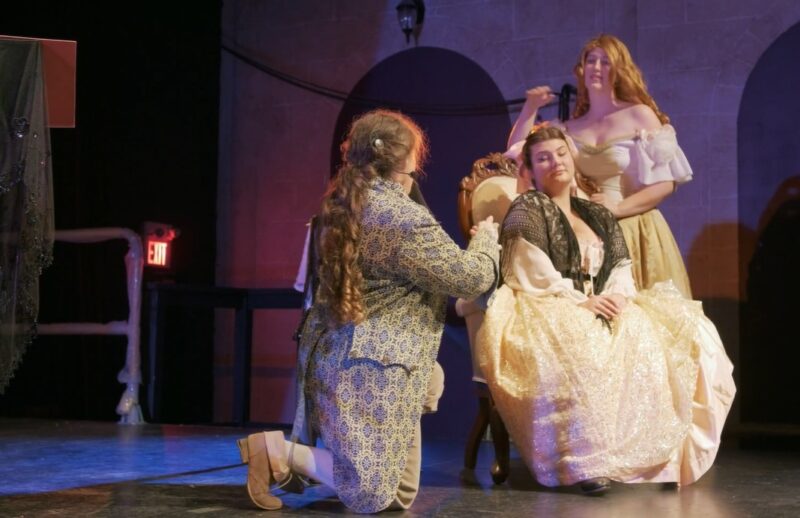 The Cleveland Shakespeare Festival relies on the passion and dedication of its volunteers to bring their productions to life. The Bard Corps is a volunteer program comprised of neighbors and community members from all backgrounds in the Greater Cleveland area. This diverse group of individuals works alongside local actors and artists to help bring great theater to their friends, family, and neighbors.
By signing up for the Bard Corps, you'll have the opportunity to take part in creative and unique experiences within your neighborhood. Whether you're interested in working behind the scenes, assisting with set design, or helping to promote the festival, there's a place for you on the Bard Corps team.
By volunteering, you're not only supporting the arts in your community but also fostering connections and strengthening the bonds between neighbors.
Cleveland's favorite theater event of the summer is back! Our summer season is just around the corner! Keep an eye out for our venue list!

For more information on The Cleveland Shakespeare Festival visit our website!https://t.co/1CHNMjHQsS pic.twitter.com/qWcZEnESIO

— The Cleveland Shakespeare Festival (@Cleveshakesfest) April 19, 2023
The Must-See Productions of the Summer
Every summer, the Cleveland Shakespeare Festival presents a lineup of exciting productions that cater to a wide range of tastes and preferences. From classic tragedies like "Hamlet" and "Macbeth" to enchanting comedies such as "A Midsummer Night's Dream" and "Much Ado About Nothing," there's something for everyone to enjoy.
These productions showcase the talents of local, professional artists who are committed to bringing the timeless beauty of Shakespeare's works to life for modern audiences.
In addition to the main performances, the event also offers a variety of educational and community-focused events. These may include workshops, pre-show discussions, and interactive family-friendly activities that provide a deeper understanding of the plays and their historical context.
By engaging with these events, attendees can further immerse themselves in the world of Shakespeare, enriching their overall festival experience.
If you're captivated by Cleveland's Shakespeare Festival and crave even more of the Bard's work, explore our list of the top Shakespeare festivals across the US to experience a range of unforgettable performances from coast to coast.
Plan Your Visit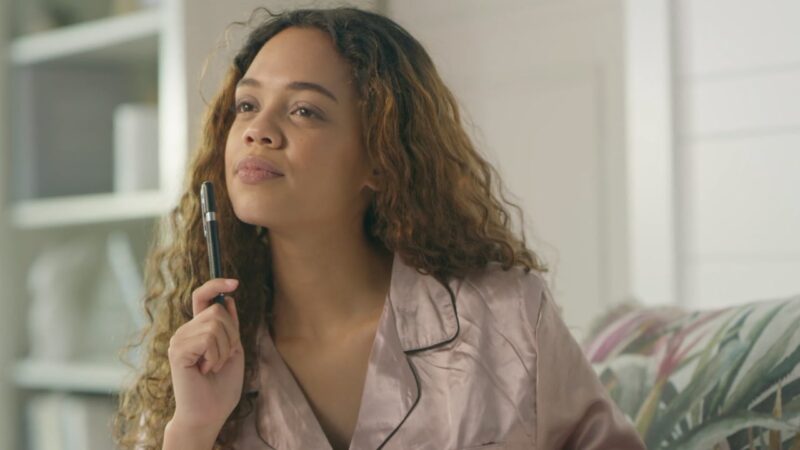 It takes place at various parks and outdoor venues throughout the Greater Cleveland area, making it easy to find a performance near you. To make the most of your visit, be sure to check the festival's official website for the complete schedule of performances, locations, and event times.
While all shows are free of charge, it's always a good idea to arrive early to secure the best seating. Don't forget to bring a blanket or lawn chair for added comfort during the performance.
As you prepare for your visit, consider packing a picnic to enjoy before or during the show. Many festival venues are situated in beautiful parks with ample green space, making it the perfect opportunity to enjoy an outdoor meal with family and friends. Additionally, some performances may feature local food trucks or vendors, offering a variety of delicious dining options to satisfy your hunger.
Finally, be sure to dress for the weather and bring any necessary items such as sunscreen, insect repellent, or a light jacket for cooler evenings. By planning ahead, you'll ensure a comfortable and enjoyable experience at the festival.
Support the Cleveland Shakespeare Festival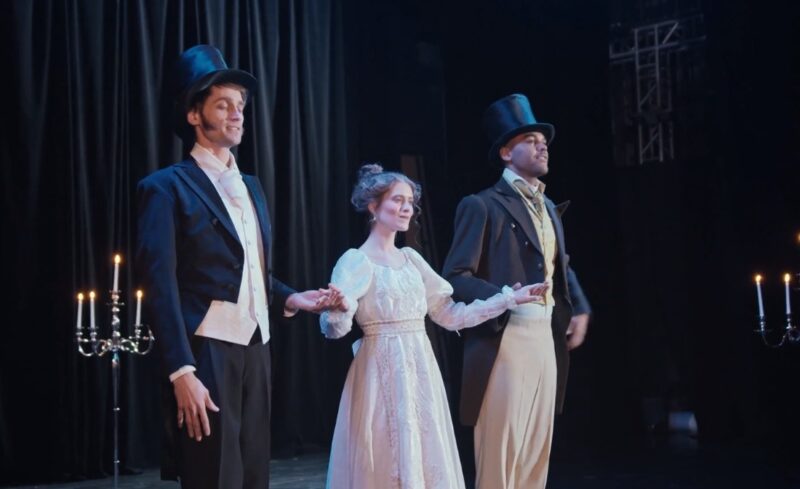 As a non-profit organization, the Cleveland Shakespeare Festival relies on the generous support of its community to continue providing free, high-quality theater to the public. There are several ways you can contribute to the festival's ongoing success:
Attend performances: The easiest way to support it is by simply attending and enjoying the shows. Bring your friends and family, and help spread the word about this incredible cultural event.
Volunteer: As mentioned earlier, the Bard Corps volunteer program is an excellent way to get involved and give back to your community. By donating your time and talents, you play an essential role in making the festival a success.
Donate: Financial contributions are always welcome and help ensure the ongoing growth and sustainability of the event. Visit the festival's website to learn more about how your donation can make a difference.
Sponsorship: Businesses and organizations can also support the festival through sponsorship opportunities. These partnerships not only help fund the productions but also demonstrate a commitment to the arts and community enrichment.
The long-term vision for the festival's growth and sustainability
FUN FACT! Moliere, whose full name is Jean-Baptiste Poquelin, was a playwright, poet, and actor! But did you know he was also a Notary? His training in law surely helped with the administration portion of running his co-founded theater company! How's that for Learned? 😎 pic.twitter.com/qG6NRXZYn3

— The Cleveland Shakespeare Festival (@Cleveshakesfest) August 3, 2022
As it continues to thrive, its organizers and supporters share a long-term vision for the event's growth and sustainability. The festival's founders and participants recognize the importance of nurturing the event not only as an annual summer tradition but also as a beacon of artistic excellence and cultural enrichment for the Greater Cleveland area.
By focusing on expanding the festival's reach, strengthening its community ties, and fostering the next generation of artists and theater enthusiasts, the Cleveland Shakespeare Festival aims to ensure its enduring legacy and continued success.
One key aspect of the festival's long-term vision is the expansion of its programming to include a broader range of Shakespeare's works and related events. By diversifying the festival's offerings, organizers hope to attract a wider audience and create opportunities for meaningful engagement with the bard's rich literary legacy.
This expansion may include more contemporary adaptations of Shakespeare's plays, as well as interdisciplinary collaborations with local musicians, dancers, and visual artists, which can showcase the continued relevance and versatility of his works.
Moreover, the festival aims to strengthen its ties with local schools, colleges, and community organizations to promote arts education and appreciation. By developing partnerships with educational institutions, the festival can offer workshops, masterclasses, and other learning opportunities that inspire students and educators alike.
These collaborations can also provide valuable mentorship and hands-on experience for aspiring theater professionals, helping to cultivate the next generation of actors, directors, designers, and technicians who will carry on the festival's mission.
Shakespeare under the stars at James A. Garfield NHS! The @Cleveshakesfest put on an amazing performance of "Hamlet" tonight, and they'll be back at 7 pm on Saturday, Jul. 30, to perform "The Learned Ladies." James & Lucretia Garfield-big Shakespeare fans-would love this! pic.twitter.com/Vnk55oaw5S

— James A. Garfield National Historic Site (@GarfieldNPS) July 3, 2022
In addition to expanding its artistic and educational initiatives, the festival's long-term vision includes a focus on environmental sustainability. By incorporating eco-friendly practices and materials in its productions, the festival can demonstrate its commitment to protecting the natural settings that serve as its stages.
This may involve the use of energy-efficient lighting, biodegradable set materials, and waste reduction measures during performances and events. Furthermore, it may collaborate with local environmental organizations to develop strategies for mitigating its ecological footprint and promoting conservation efforts within the community.
Finally, the festival's continued growth and sustainability depend on the ongoing support and involvement of its patrons, volunteers, and sponsors. By cultivating a network of passionate individuals and organizations who believe in the festival's mission, the Cleveland Shakespeare Festival can secure the resources necessary to maintain its high-quality productions and free-admission policy.
This support, in turn, allows it to remain accessible to all members of the community and to further its impact on the lives of those who experience the transformative power of live theater.
FAQs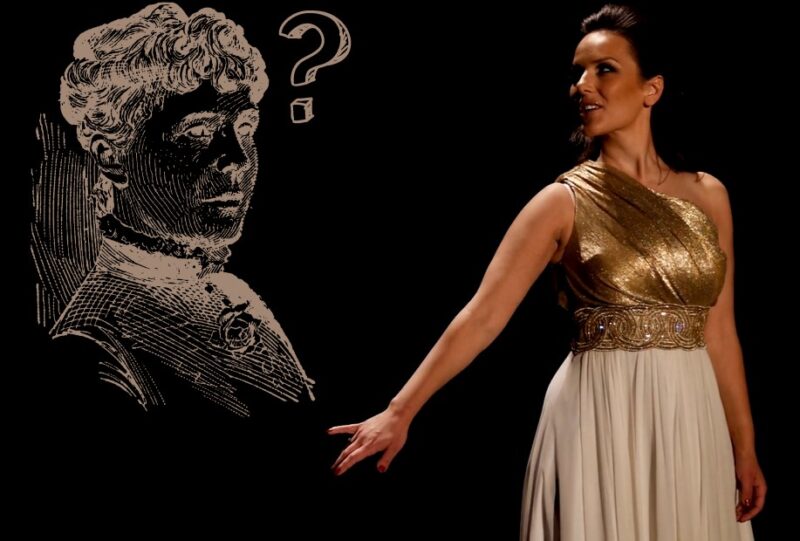 Are pets allowed at the festival?
Pets are typically not allowed at festival performances, with the exception of service animals.
How long do the performances last?
Performance lengths can vary depending on the play but typically run between two to three hours including intermission.
Can I reserve a seat for the performance?
Seating is typically first-come, first served. Arrive early to secure the best seating and bring a blanket or lawn chair for added comfort.
What types of productions does the festival offer?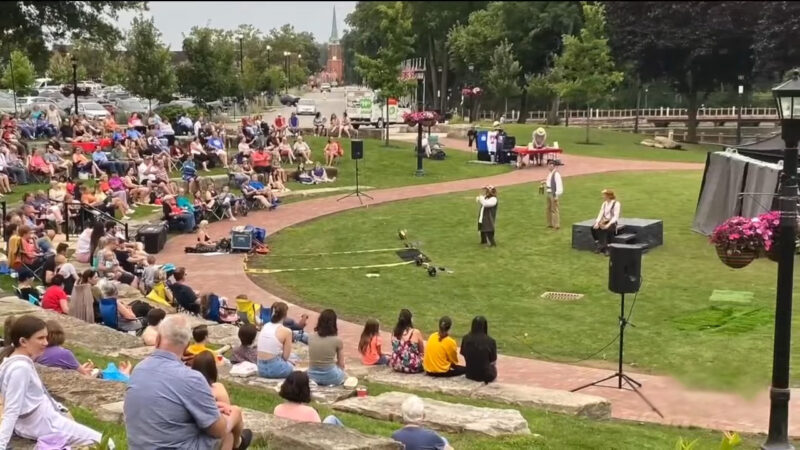 It features a range of productions, including classic tragedies and comedies, as well as more contemporary adaptations of Shakespeare's works.
How can I support the festival financially?
It relies on donations and sponsorships to continue offering free admission and high-quality productions. Visit the festival's website to learn more about how you can contribute.
Can I bring my children to the festival?
Yes, it is family-friendly and offers interactive workshops and family-friendly performances.
How can I stay updated on festival news and events?
Follow it on social media and sign up for their email newsletter to receive updates and announcements about upcoming productions and events.
In Conclusion
The Cleveland Shakespeare Festival is more than just a series of theatrical performances; it's a celebration of culture, community, and collective humanity that brings people together through the shared experience of live theater.
By attending, volunteering, or supporting the festival, you're contributing to the enrichment of your community and helping to ensure that the magic of Shakespeare's works continues to inspire future generations.
So, mark your calendar and make plans to attend the must-see event of the summer. Whether you're a lifelong Shakespeare enthusiast or a curious first-timer, the Cleveland Shakespeare Festival promises a memorable experience filled with laughter, tears, and the timeless beauty of the bard's words.